Megan Heads Back on Broadway - and Your TV!
Megan will be returning to Broadway in a revival of Noises Off, an award-winning farce about backstage shenanigans during the production of a play. Megan will play the character of "Brooke Ashton," and will be starring alongside Andrea Martin, Campbell Scott, and Rob McClure. The show is being presented by the Roundabout Theatre Company and will run at the American Airlines Theatre from December 17-March 6, with opening night on January 14. Tickets are currently on sale via a subscription to RTC, and will be available to purchase without a subscription on September 13. We can't wait to see Megan back on a stage!
Megan has also joined the season two cast of Girlfriends' Guide to Divorce on Bravo in a recurring role. The show will begin airing episodes for its new season later this year. You can catch up on season one on iTunes and Amazon.
This week, single tickets will become available for three of Megan's upcoming symphony appearances. On Friday, July 31, you can purchase tickets for the Cincinnati Pops shows (November 6-8). On Monday, August 3, tickets for the Rochester Philharmonic Orchestra (September 11-12) and New Jersey Symphony Orchestra (February 12-14) will be available. Check out Megan's full concert schedule here.
Finally, this week Megan was in concert at Jack London State Historical Park. Here's a gorgeous picture from sound check, courtesy of Transcendence Theatre Company.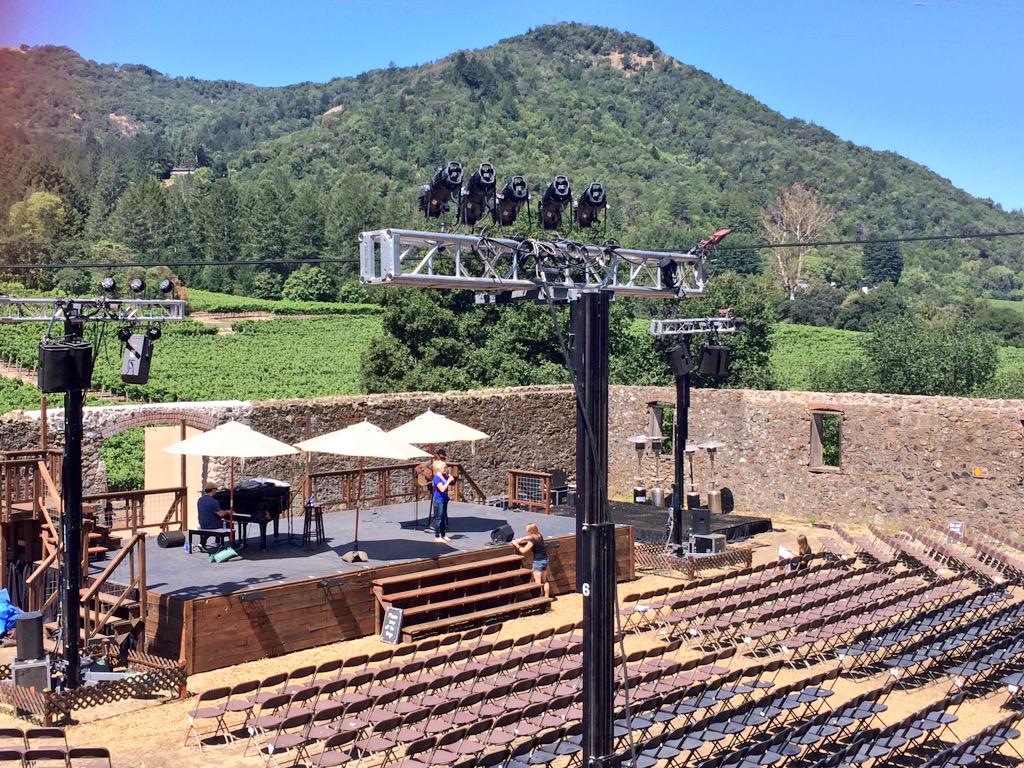 Posted July 28, 2015
Recent Updates